An easy to use solution for creating solid, aesthetically pleasing retaining walls from timber sleepers.
A Smart Solution - Proudly Developed in Australia Australian Design Registered components
A retaining post system that provides a snug fit so that the sleeper is dropped in and immediately secure. No packing or fastening is required.
As functional as it is beautiful, the system has the strength and long-life of high tensile, galvanised steel; and, is flexible enough to cater to single, double and triple sleeper heights.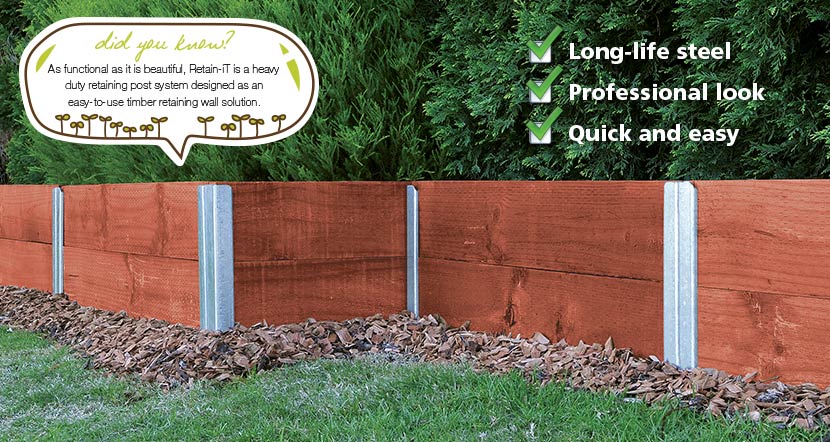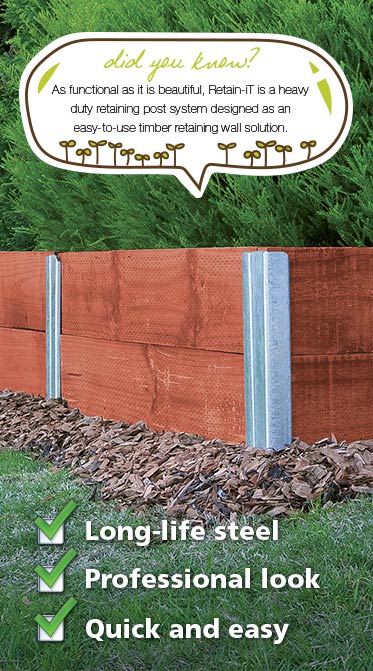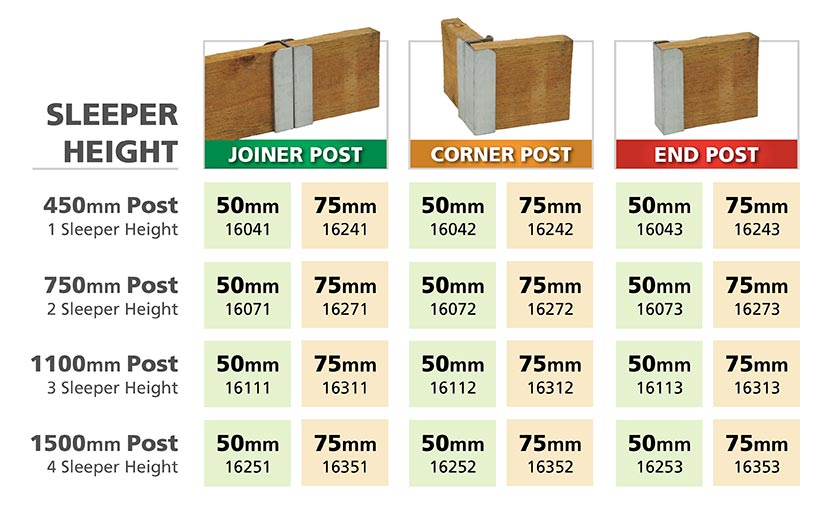 Available in three configurations:
Corner Post
for perfect 90° corners
Joiner Post
for joining sleepers in a straight line
End Post
for a neat to your wall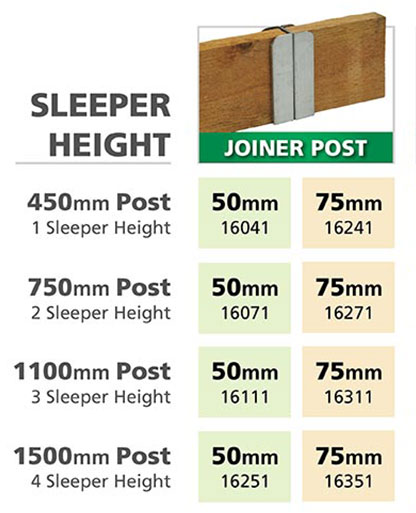 ---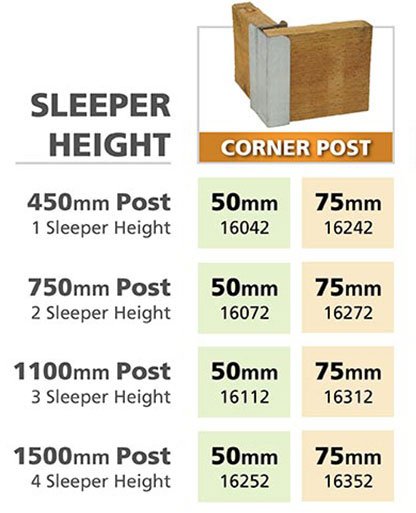 ---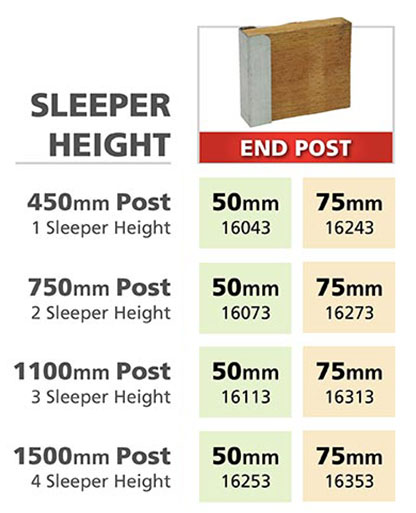 ---
---
Four heights for walls
---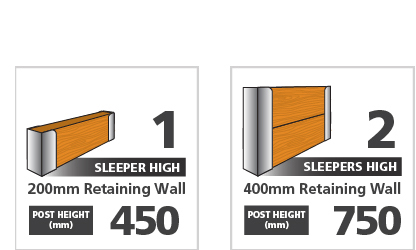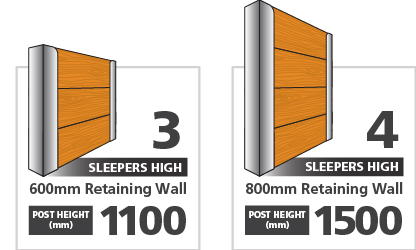 ---
Retain-iT Product Range
click here to see more product detail
---
50mm Width Timber Sleepers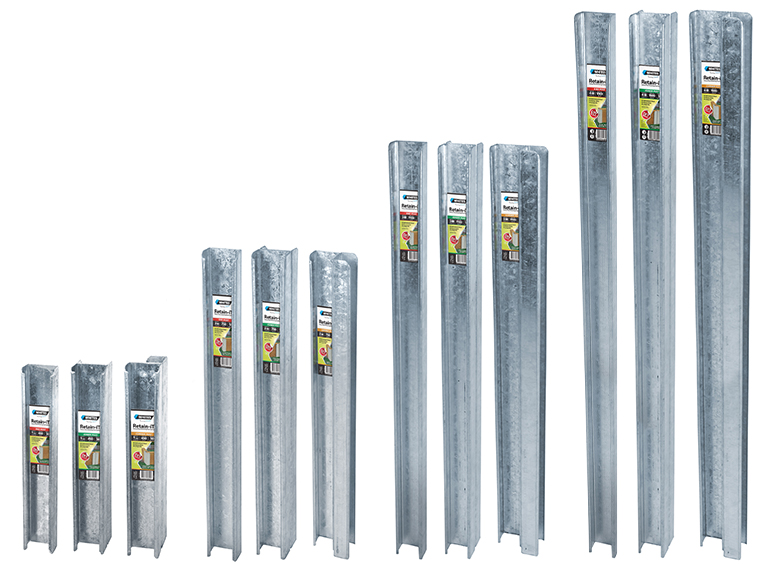 75mm Width Timber Sleepers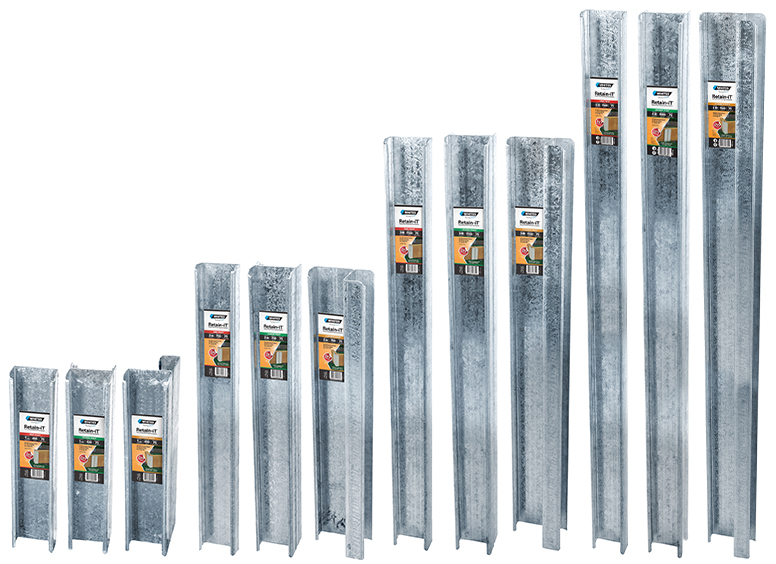 ---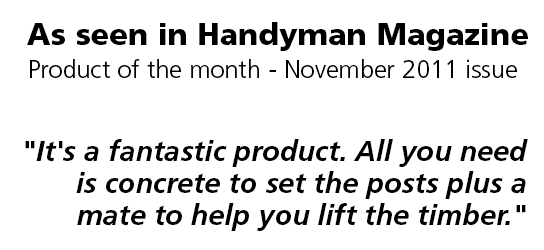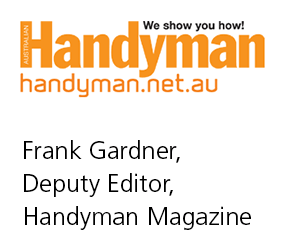 ---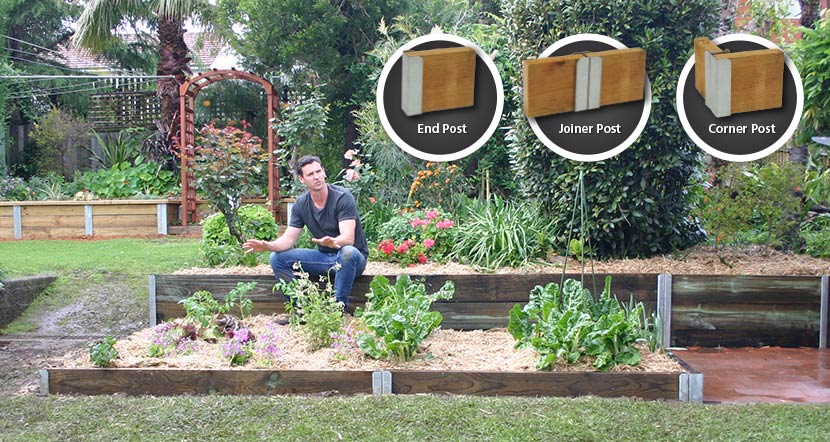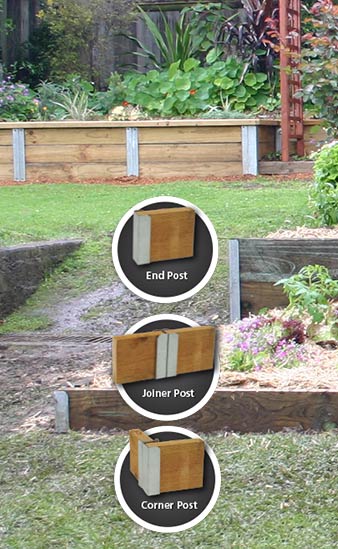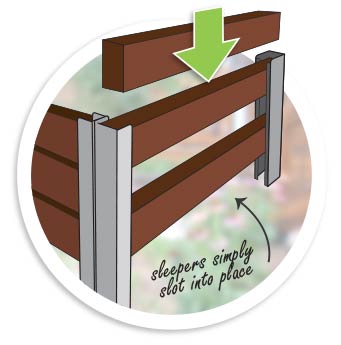 Quick and easy to build

---

Build retaining walls up to three sleepers high.

Deep 40mm recesses provide crucial adjustment to get the fit just right, and allows for future shrinkage and movement. A recessed, curved edge improves safety, providing a visually appealing slim-line look.

Corners, ends and joiners in three heights supplied ready to create a retaining wall
Timber sleepers simply drop into place. Posts are fixed with quick setting concrete.
For single, double, and triple sleeper height walls
Use either 50mm x 200mm or 75mm x 200mm timber sleepers,
Includes an easy staking solution for single border heights.
---
Installation Guide
For more information on how-to install Retain-iT see our video below, or download our information sheet here
---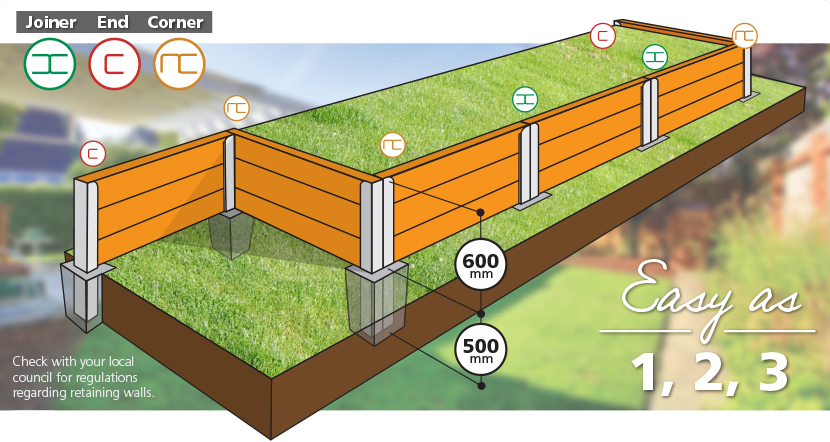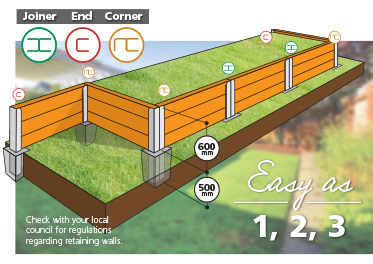 ---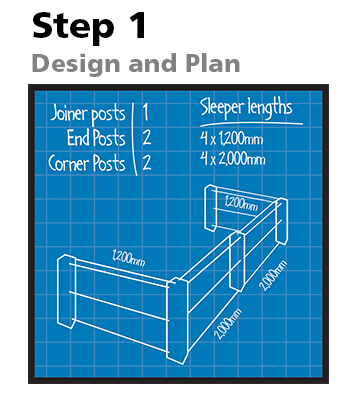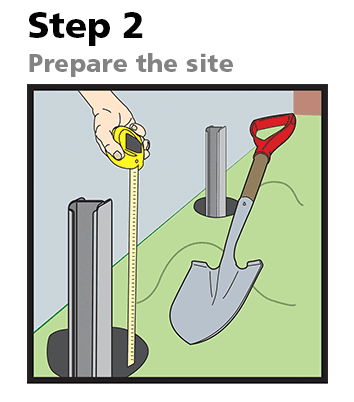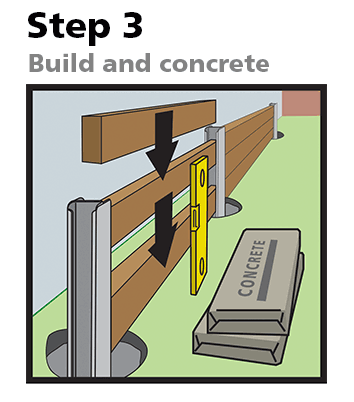 ---
Retain-iT Fence Brackets for a sturdy fence post support
---
Retain-iT Fence Brackets easily bolt on to Retain-iT posts to allow steel channel & timber fence posts to be added to your retaining walls. Click here to see more product detail.
---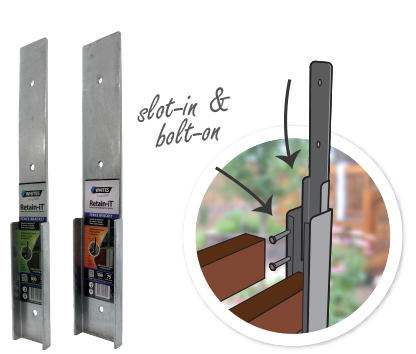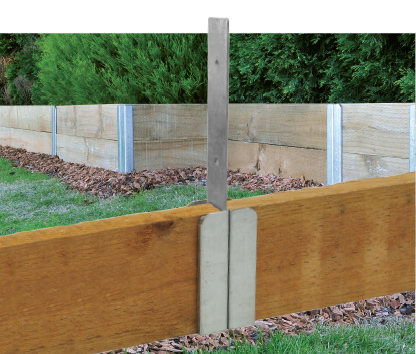 ---
Retaining stakes for smaller projects
---
Secures timber borders for raised garden beds, vegetable patches, sandpits and play areas. Can be hammered directly into the ground. Can be screwed or nailed directly into the timber. Click here to see more product detail.
---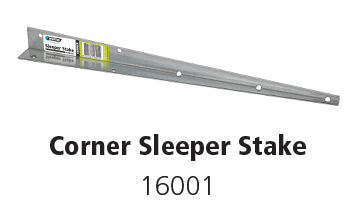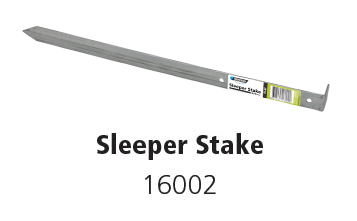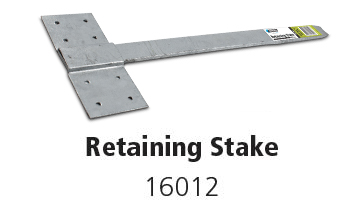 ---
Video
---
Matt and the Garden Gurus team show us how easy it is to install Whites' Retain-iT and timber sleepers for a great new look.
---
Resources & Downloads
---