Add modern style and rich natural tones to your outdoors with Oxy-Shield decorative laser-cut garden features.
OXY-Shield is a specially formulated landscaping steel designed to impart a decorative rust-look without the inherent degradation of regular steel.
With similar properties to stainless steel, OXY-Shield will oxidise and form a surface coating that is resistant to corrosion and flaking.
Develops a rich, earthy patina in weeks – a favourite amongst landscapers, the rustic tones blend effortlessly into any backyard or courtyard setting.
To accelerate the effect, wipe surface clean to remove excess oils and spray regularly with a fine mist of water.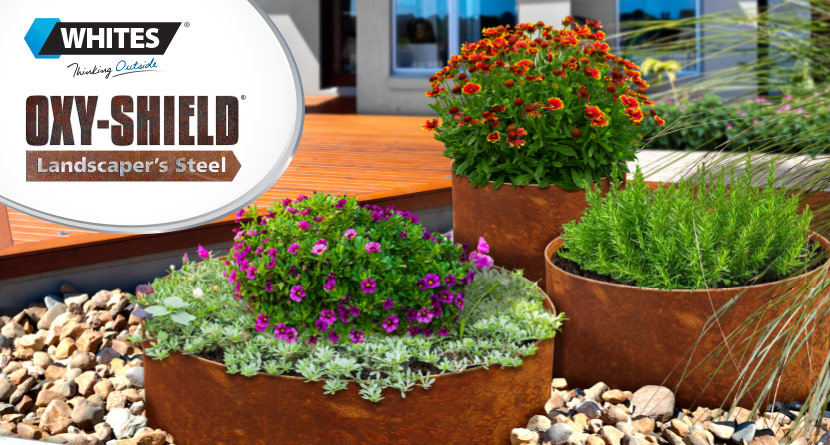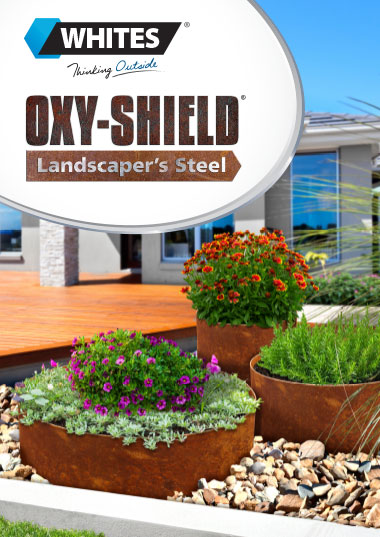 ---
OXY-Shield Steel Technology
---
OXY-Shield products are made from a special steel alloy, with similar properties to stainless steel, forming a protective coating as it oxidises. This technology acts as a shield against corrosion, preventing further corrosion and providing a self-sustaining rust-like appearance when exposed to the weather.
The rustic patina of OXY-Shield can be accelerated by regularly adding moisture to the surface. The colour and texture of the patina will naturally change over time, depending on its age and the climate.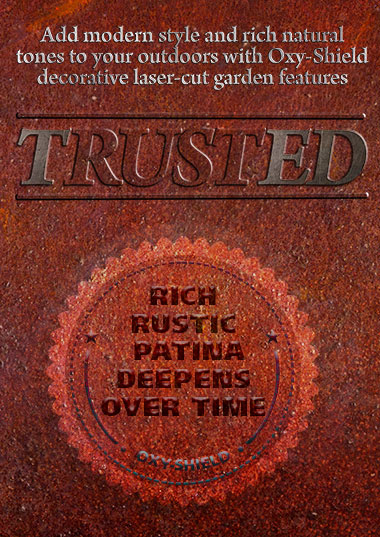 ---
Decorative Panels
---
Oxy-Shield screens are a great way to enhance the aesthetic of any surface around the backyard. Use them to cover stained or plain walls, or use them as privacy screens.
Click on an image below view more detail on each product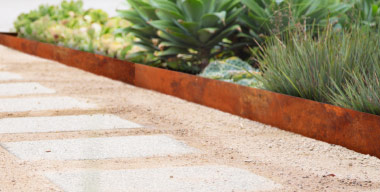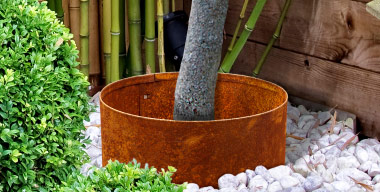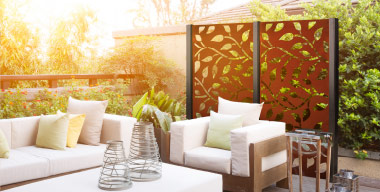 ---
Decorative Features
---
The OXY-Shield decorative features can be used in various places around the backyard to bring a naturally weathered look to a native or modern garden.
Click on an image below view more detail on each product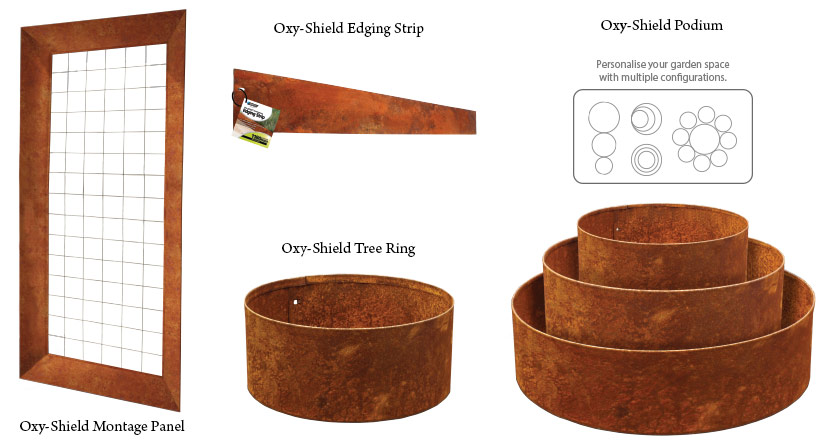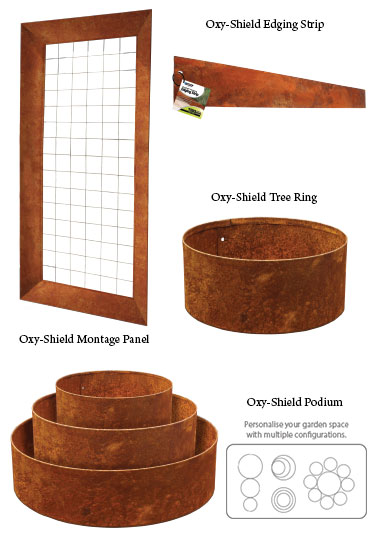 ---
Style and Strength
---
Rusting steel is used by architects and landscaper's throughout the world on building facades, sculptures and decorative features. The strength of steel combined with OXY-Shield's protective coating means that your screen panels will look and perform great for years to come.
A further advantage of OXY-Shield's contemporary rust-look is that it changes with age and climate. As it reacts with the environment, OXY-Shield transforms creating a striking, more intriguing aesthetic adding individual style and character to your outdoor living space.
OXY-Shield panels are precision laser cut with architecturally-inspired designs.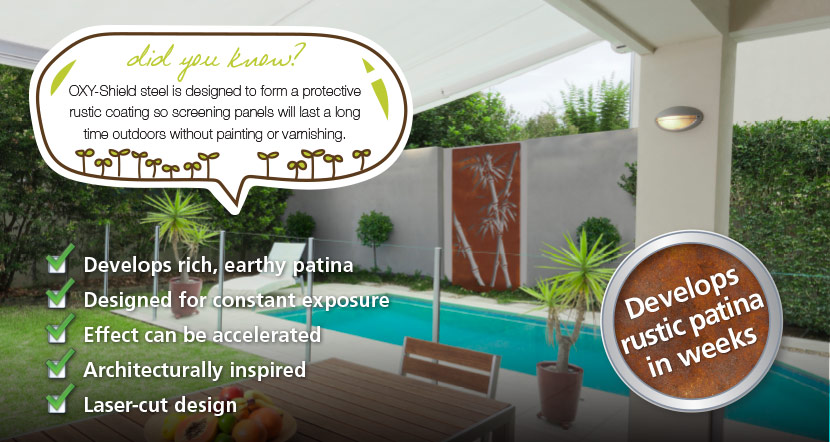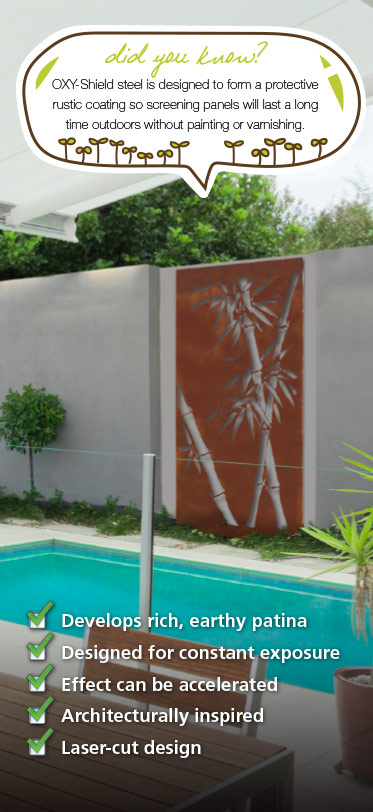 ---
Video
---
Check out how easy it is to install Oxy-Shield edging combined with our Brunswick panels.
Resources & Downloads
---