Whites' Grip & Grow is a modular integrated system for growing climbing vegetables and plants.
Grip & Grow Kits make erecting plant support frames simple. No more complicated ties and stakes!
Just an all-in-one system that's ready to grow!
Easy to set up, the feet simply push into the ground. Panels can be tied together to create longer runs, and the sturdy winged design supports even heavier produce like cucumbers and eggplant.
The ribbed bar provides additional grip to hold growing vines while the hook and loop ties support the plant as it grows.
Made from durable galvanised steel for a longer life, Grip & Grow is robust and durable enough to re-use year after year.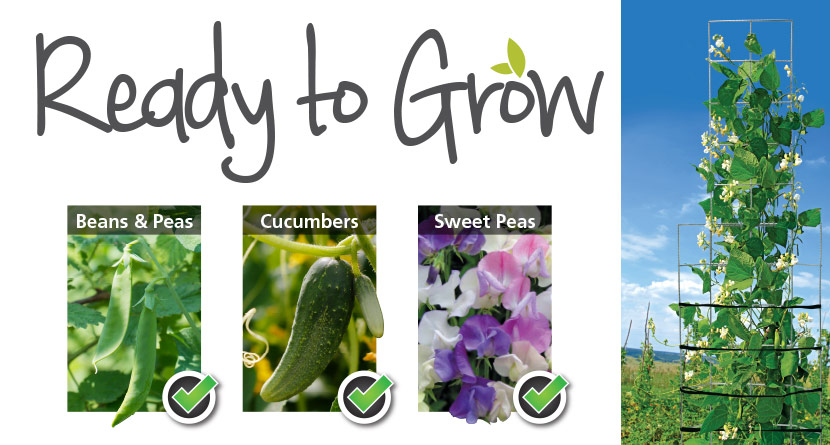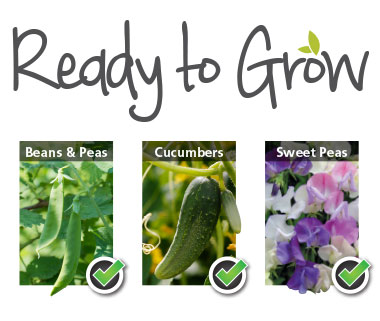 ---
Grip & Grow
---
Tomatoes, beans, passionfruit, and even heavier produce like eggplant and cucumbers - Grip & Grow's sturdy winged design supports them all.
There are two sizes available in kit form:
the small kit measures 1160mm (h) x 305mm (w), sturdy winged design and two hook and loop ties.

for larger climbers, the large kit measures 1900mm (h) x 510mm (w) featuring an extendable panel for extra height, extra width with the same sturdy winged design and four hook and loop ties.
For big gardens, Grip & Grow panels can be joined using spiral connectors to make longer runs.
Each kit simply pushes into the ground so you're set up and ready to grow in seconds - no stakes, no construction!.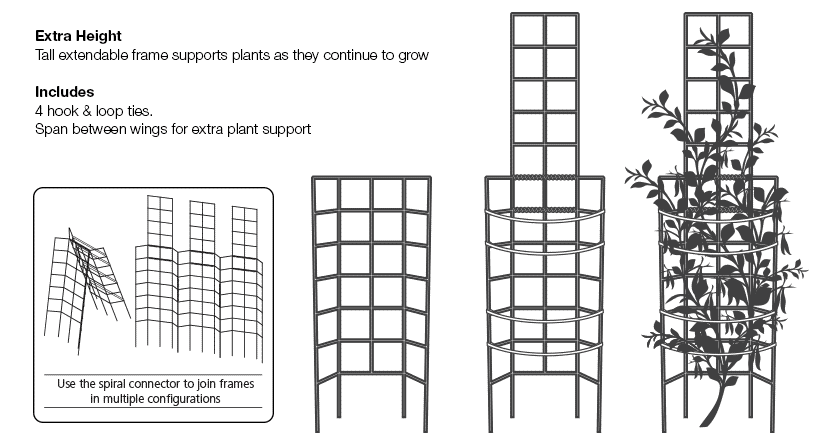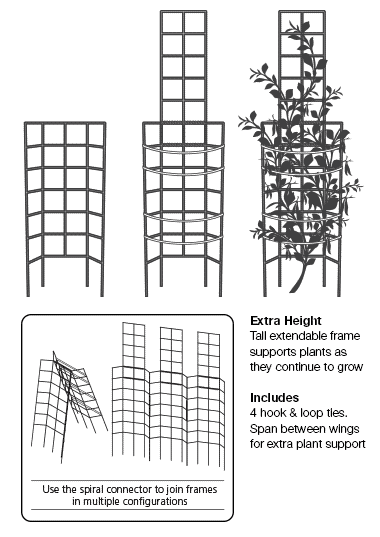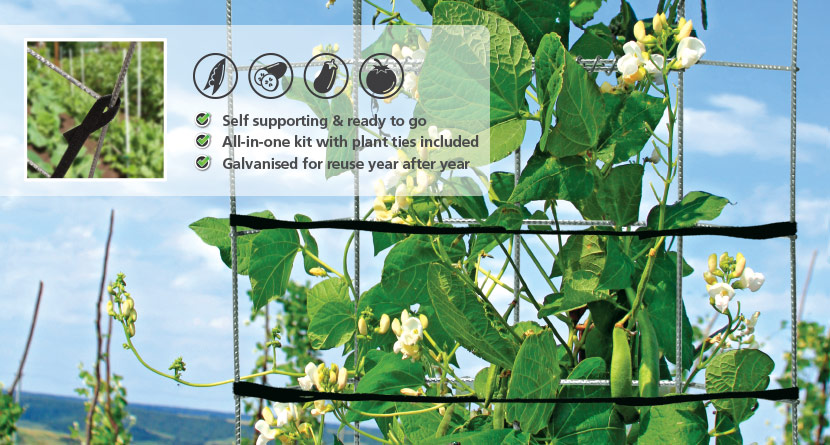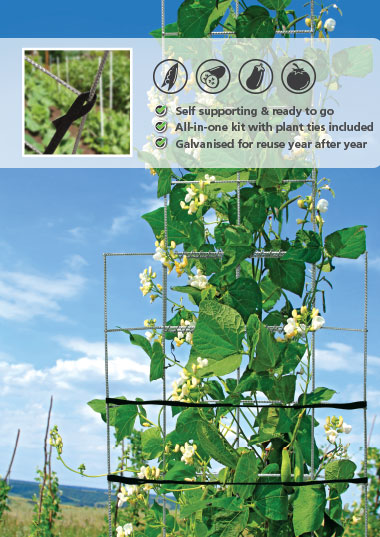 ---
Instructions
---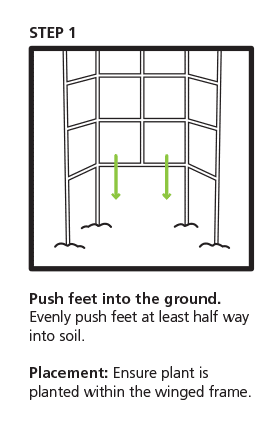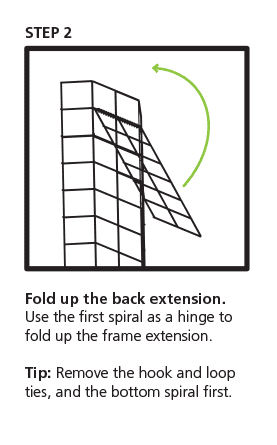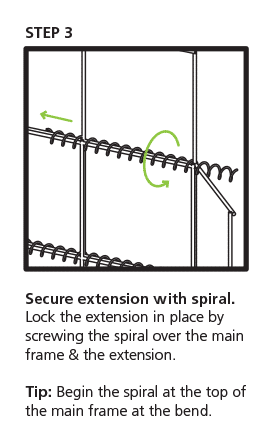 ---
Video
---
Dave shows us how easily you can create growing frames for your vegie patch, replacing his old bamboo frames with Grip & Grow in minutes.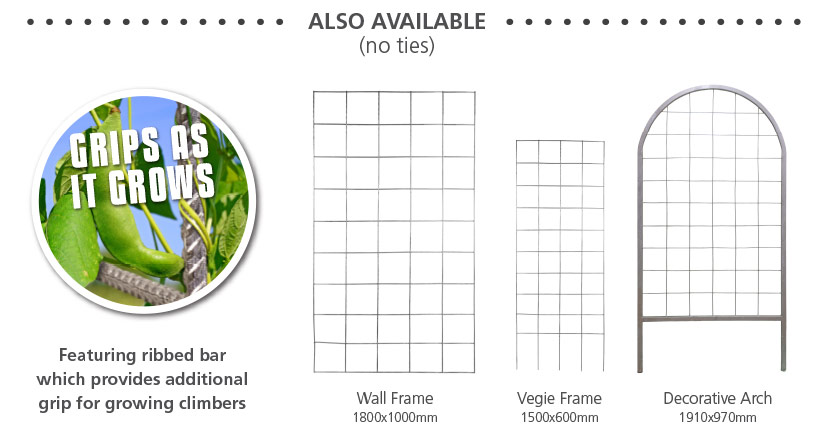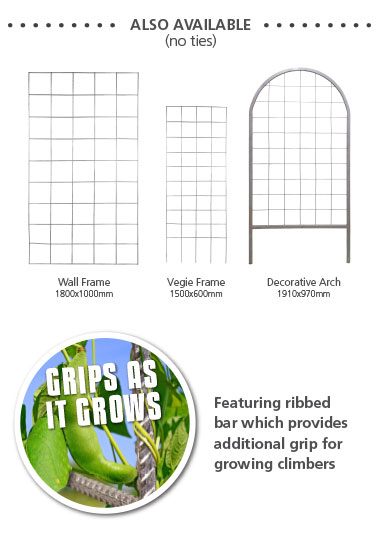 ---
Resources & Downloads
---