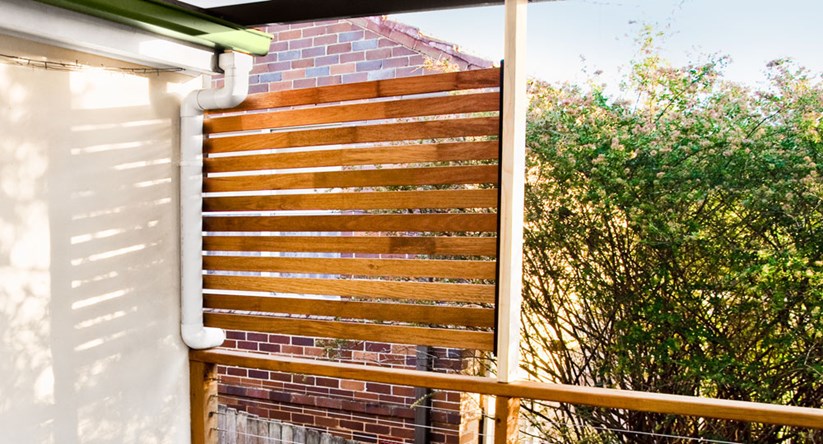 How to build a deck screen.
There's no need to lose all the view – just screen out enough to be effective.
With our wonderful climate, we love living on our decks and balconies. But sometimes that means we are in full view of the neighbours. There's no need to become paranoid and hide inside – if you would like a little privacy, simply install a screen. Not only does it stop prying eyes, it can also be used for heat control and to filter sunlight. A screen is easy to install if you use an inexpensive kit that includes side channels and spacers, and uses standard decking timber. Give it a go!
To see step by step instructions visit Better Homes and Gardens below
http://www.bhg.com.au/article/diy/build-deck-screen