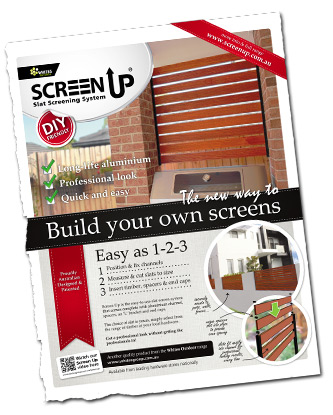 The new way to build your own screens.

Better Homes and Gardens magazine has featured our new SCREEN UP range in their February edition.
The latest edition of BHG shows new timber screening product, and how quick and easy it is to assemble.
To see the full advert, click the image to the right or download the PDF here.
To view the range and more details visit www.screenup.com.au.